09 May

In Defense of "Dumbing Down" Show Hunters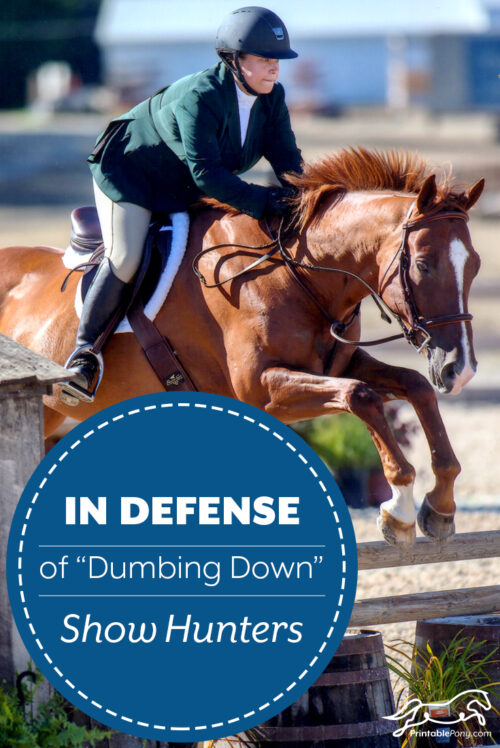 Over the last few months, there's been a lot of discussion about the problems with American show hunters: they're too slow, they're all drugged up, they are prepped and lunged to death, there are too many divisions and too many horse shows. And critics say that all of this combines to create awful animal welfare situations and terrible riders! I'm not here to refute every point, in fact some of it I wholeheartedly agree with. But some of these points fall far from the mark, and I'm here to defend "dumbing down" show hunters.
I enjoy reading about the history of our sport – especially articles written by exceptional horsemen and women – that discuss how show hunters used to be. They paint beautiful pictures of horses and riders galloping 3'6"-4'+ fences in the open field with few related distances. Compared to now, that might as well be an entirely different sport! Many critics point to the "dumbing down" show hunters as its downfall: adding a multitude of divisions from ground poles to 3' makes classes less competitive and creates less accomplished equestrians. These knowledgeable and successful riders hate how diluted horse shows have become.
As vain as it is, whenever I read an article like that, I think about myself and all my friends that I show with. Here in Central Ohio, we have a pretty healthy Regional I and National show circuit – it's not as large as WEF, but there are still well-run and well-attended, USEF-rated horse shows. Do you know what most of these competitors show in? Divisions that are 3' and under. In fact, a majority of entries are at the 2'6" and under heights. That's just a small sample, but I'd bet that many local hunter/jumper associations across the country have a similar demographic.
Aside from the fence height, I think it's important to consider who exactly is showing in these classes. In my area, most of these classes are populated by juniors and amateurs, who are showing 2' and 2'6"… which means THEY'RE the ones paying the bills of show management, trainers and many others who make their living in the equestrian industry.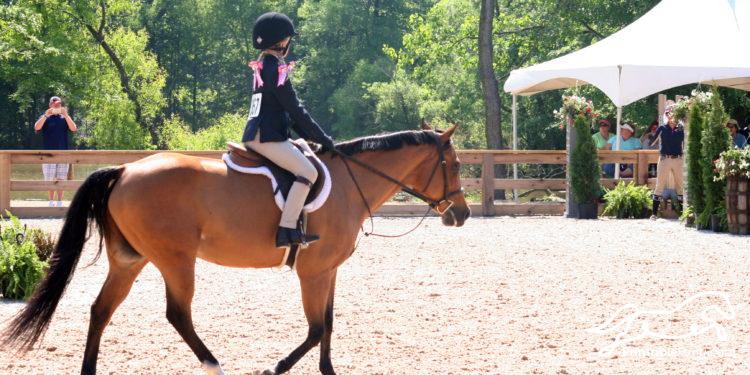 Juniors and Amateurs Support the Industry
Without all of the juniors and amateurs riding and showing at 3' and under, a lot of people would be out of a job. And having fewer riders, fewer trainers and fewer horse shows certainly isn't going to help the equestrian sport become more popular or more mainstream… and it definitely won't help us get big corporate sponsorships.
Am I as good of a rider as someone showing in Amateur Owner Hunters at 3'6"? Absolutely not. So are these lower level divisions "dumbing down" riders today? Yeah, if that's how you want to look at it. But consider sports on the whole – only a very small percentage of athletes compete at the top levels – whether it's the Olympics or professionally. For example, there are many more amateur golfers than there are professional goflers; but those amateurs toiling away on the golf course on weekends and spending their money on all the equipment is what makes the sport of golf so successful.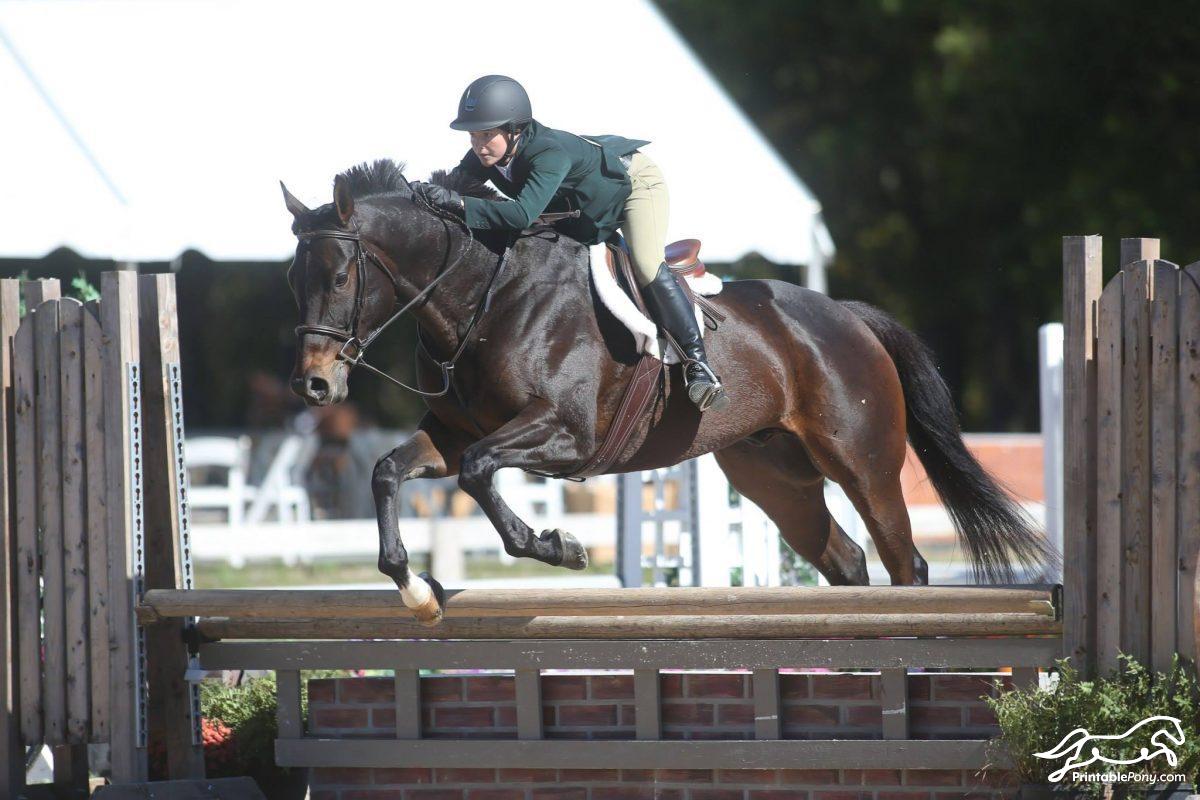 Equestrians who Show are Competitive
Not all equestrians attend horse shows… in fact, I'd bet a majority of horse owners are recreational riders. Those that do show, attend for a reason… and it's probably in some part because they're competitive. Horse showing isn't all about the ribbons – and I completely agree. Is it enough for me to go into the ring, have a great round and not get any satin to show for it? Yes, that feeling of achieving personal success is 110% worth it to me. In fact, I have a number of ribbons that aren't first (or even second!) place that mean more to me than some of my better placings because of what I accomplished, regardless of where I finished in the standings.
But I'll be brutally honest here, I'm a competitive person and competitive people like to win stuff. I'm a much happier person if I place 6th of 8 all weekend long instead of showing for a week straight and bringing home absolutely nothing. I'm glad that horse shows have additional divisions I can show in so that while I'm working hard to get better, I don't constantly feel like a failure. Call it selfish, materialistic or whatever you want – it's the truth.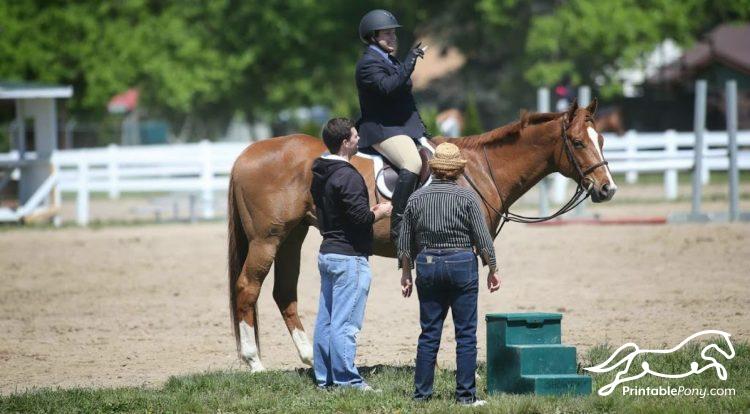 Non-Equestrians' Opinions Matter Too
We all have to justify and answer for our equine-related expenditures (monetary and otherwise) to someone. Maybe those aren't quite the right words for it in every circumstance, but my reality (and the reality of many amateurs and juniors) is that we have to tell someone else – like parents, grandparents and/or significant others – that all this time and money we spend on owning, riding and showing a horse is worth it.
You know what's really hard? To spend thousands of dollars to attend horse shows with almost no chance at a ribbon… and then to try to explain the financial expense to someone who isn't an equestrian. And that's just the money – not the blood, sweat and tears you put in not only throughout the horse show weekend, but all the months leading up to it! Having something to show for your hard work, even if it's just a ribbon, makes it a little bit easier for the non-horsey husband/wife/mom/dad to comprehend.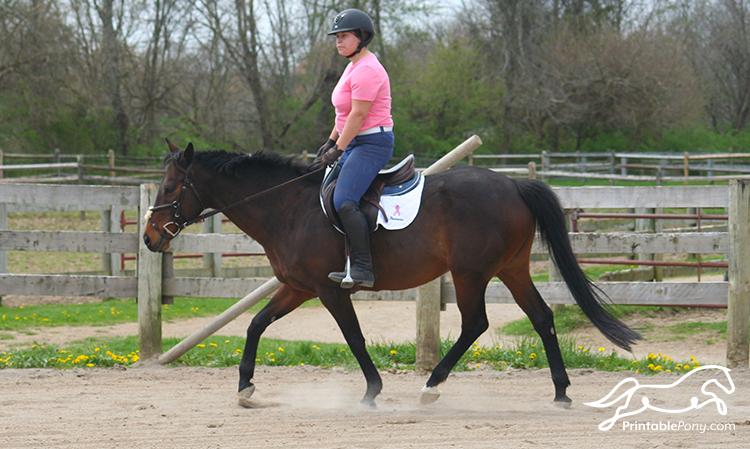 Animal Welfare Is a Big Deal
Animal welfare is a real issue and we have a duty to take it seriously. I understand that more divisions means more opportunities for horses to be overworked. To that, I say two things: First, let's keep working on adding and enforcing USEF rules so that our horses are well-cared for and their health is at the forefront of all we do; and second, give people some credit. The vast majority of equestrians love and care for their horses – they're part of the family. So instead of assuming the worst, let's make sure to educate owners and riders so that they can be their horses' best advocate.
From where I stand, I see more good horsemen and women taking good care of their horses than I do those who are willing to win at any cost.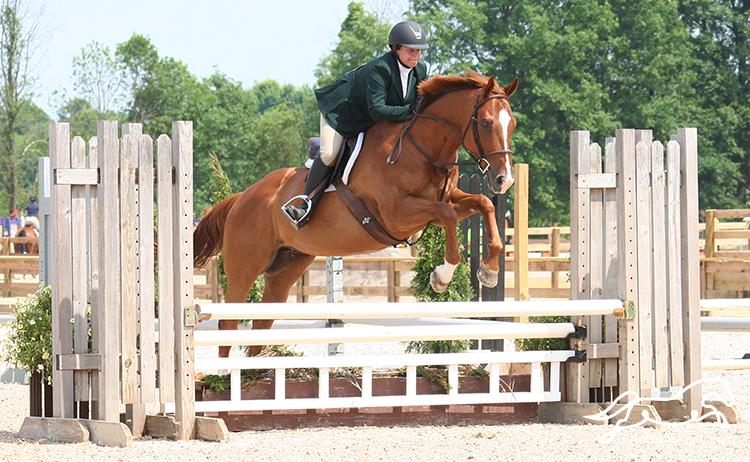 Who Am I?
Look, at the end of the day I'm just a regular, working adult amateur rider. I'm never going to go pro and I'm never going to win a class at Devon. I'm probably not even going to show at the 3'6" height in my lifetime. But I am a hardworking, dedicated and passionate amateur who enjoys learning and improving one ride at a time. I love going to horse shows and I'll proudly display my ribbons from the 2'6" Thoroughbred Hunters because to me, they're a huge accomplishment that I'm tremendously proud of. I might not be the next Beezie Madden, but I love this sport just as much.
I spend thousands of hours every year at the barn riding and caring for my horse. I spend thousands of dollars every year on riding lessons, equipment and horse shows. If you measured my dedication to horses and the sport of show hunters by the percentage of time and money I spend, I'd be right there in the top 10%. So don't take away my divisions and don't act like I make no difference in this industry at all – because even if my money is but a drop in the bucket compared to many others, I'm still here supporting the industry day in and day out. I know I matter.