27 Nov

Thank You Gift Exchange Participants!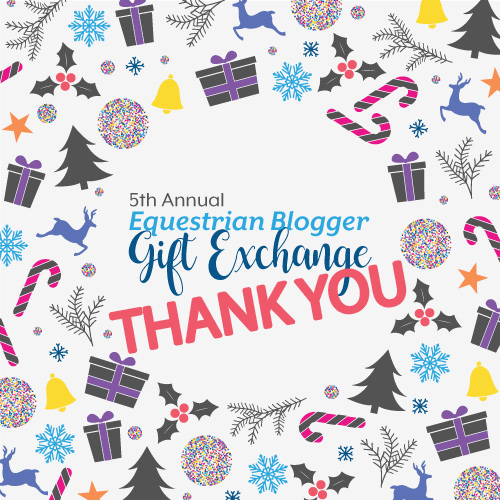 I'm always so thankful for all of the amazing equestrian bloggers who participate in the gift exchange — I always find new blogs, reconnect with old friends and am so grateful for those of you who have now participated for five straight years! This is by far my favorite blogging pastime, and I'm always excited to share it with you.
As you receive your gifts, make sure to publish a blog post and feel free to comment below with a link. I personally love to see what everyone got and I know some of the rest of you do too!
Finally, happy holidays to you and yours! I hope your Thanksgiving was delicious, your Christmas (or Hannukah) is merry and your New Year is wonderful!!
5th Annual Equestrian Blogger Gift Exchange Participants