02 Jan

2018 Goals

The new year snuck up on me! I've been busy with the holidays and getting Niko settled in, but I still took some time to sit down and think about what I want 2018 to look like. For the first time in a really long time, I want to stop and smell the roses (so to speak). I want to keep learning, keep improving my relationship with my horses, friends and family, and continue to grow my small business. But most of all, I want to enjoy those processes — and not get hung up in how MUCH I improve or how many items I cross off a list. So with that in mind, here are my 2018 goals:
Riding Goals
Enjoy riding Moiya, while keeping her in front of my leg more consistently
Spend time with Moiya, even if it's just grooming
Ride outside of the ring: Short trail rides on Moiya and at least in-hand with Niko
Get a saddle that fits Niko
Improve Niko's consistency on the flat (especially my connection through the bit)
Start jumping Niko (bonus points for a full course)
Go to two horse shows with Niko
Show Niko on the flat
I have a lot more riding goals this year than I have in the past, partially because my horses are in two totally different places in life so I wanted to write separate goals for both Moiya and Niko, but also because I'm taking things really, really slowly. I want to get back to the simple things in my equestrian life: I want to just spend time with my horses and enjoy them. I still have specific riding and showing goals, but at this point, I don't really have a clear trajectory with Niko yet… and I honestly want to keep it that way. Eventually, I want to show him at 2'6″ — and I know we'll get there — but I'm not putting any pressure on myself as to WHEN we do.
Personal Goals
Add one more gym day per week
Consistently attend church
Reach out to family and friends more regularly
I never have a ton of personal goals — change is hard  for me and I want to make meaningful, lifestyle changes that stick. Health, faith and family are the most important things in my life, and I need to spend more time on those things.
Business Goals
Reach $1,250 in revenue
Blog twice a week
Complete one freelance design project
Add two new products
Write one guest blog post
In short: keeping building my business!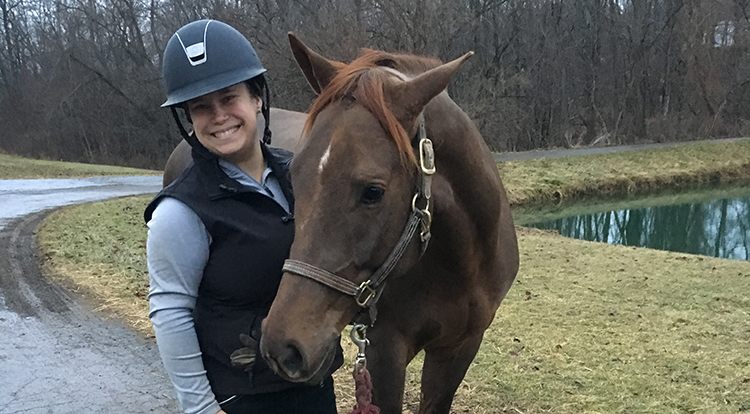 Bucket List
Place in a hunter derby/special class
Go to an overnight (for me) show
No changes here, and I've just included it for posterity.